Frequently Asked Questions
What is PAT Testing?
It is any kind of electrical equipment which derives its power via a flexible cable and/or plug top. The most common being a 13a, 3 pin plug top
Examples of these are: Computers, kettles, fridges, photo-copiers, lamps, fans, heaters, TVs, DVDs, toasters, hand held tools, mobile phone chargers etc...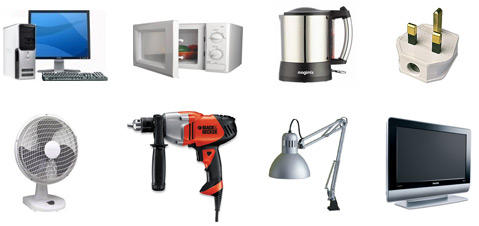 What is a PIR (Periodic Inspection Report)?
Periodic inspection is the inspection of the condition of an existing electrical installation, to identify in order of priority any deficiencies against the national safety standard for electrical installations.
A periodic inspection will:
Find any fire hazards or potential electrical shock risks in the installation
Identify any defective DIY electrical work
Highlight any lack of earthing or bonding reveal if any electrical circuits or equipment is overloaded
Report if any electrical circuits or equipment is overloaded
Why do I have to get it done?
All employers, landlords/letting agents need to comply with the 1989 Electricity at work regulations. This states that it is compulsory to implement a programme of Inspection and testing of all required portable appliances.
The Electricity at work regulations state:
Regulation 4: "as may be necessary to prevent danger all systems shall be maintained so as to prevent so far as reasonably practicable such danger."
Employers also have a legal duty under the Health and safety act 1974, to provide safe plant and equipment, and ensure that equipment is maintained in an efficient state, in a good state of repair and in good working order.
Failure to comply with this legislation could result in Insurance Companies reducing, delaying or refusing to pay out in the event of a claim. However, in the worst case scenario, if it led to successful prosecution in the event of an employee / customer being involved in an electrical accident, it could result in a custodial prison term.
Speak to Cambs Test Electrical... contact us today!